You have decided you are ready to buy a new home – maybe you are considering a seaside stunner on the Pacific coast or some magnificent homes for sale in Malibu, or perhaps another Southern California
neighborhood
has caught your eye. What is your first course of action? Most likely, you begin your initial search by picking up your phone or iPad and perusing local listings. You might go right to the website of a local Malibu real estate agent, or you might simply Google something like
luxury Malibu real estate
to get a feel for available properties matching your must-have requirements.
And you are in good company.


The
National Association of Realtors®
offers compelling
statistics
regarding how potential buyers search for homes – and why the internet has proven to be a serious tool of the trade. With an estimated 97% of potential buyers using online searches as the first step in their house hunting process (well before speaking to a qualified agent), the internet has locked in its reputation as a go-to source for the real estate curious.
Why do so many homebuyers search online?
The answer is simple – ease of use. You can gather an extensive amount of information before ever speaking to a realtor, or before even seriously considering a move, for that matter. Whether you find yourself opening a property search app out of curiosity or you have a definite idea in mind and routinely investigate listings, online searches provide the ultimate in low commitment and high excitement. You can easily see not only what is available for properties in your area, but you can also get creative with other potential neighborhoods.


With online listings, it is suddenly easy to learn about a property on the breathtaking peninsula of
Point Dume
or see, at a glance, the difference between properties in
Malibu Colony
,
Malibu Park
, and
Malibu West
. A search in one area may lead to an enclave you hadn't considered and perhaps would never have known about had you not had the freedom to explore miles of real estate with a mere tap of a finger.
But where do you go once the rush of luxury home listings wears off? Read on for the best next steps in the hunt for your dream home.
Read the entire listing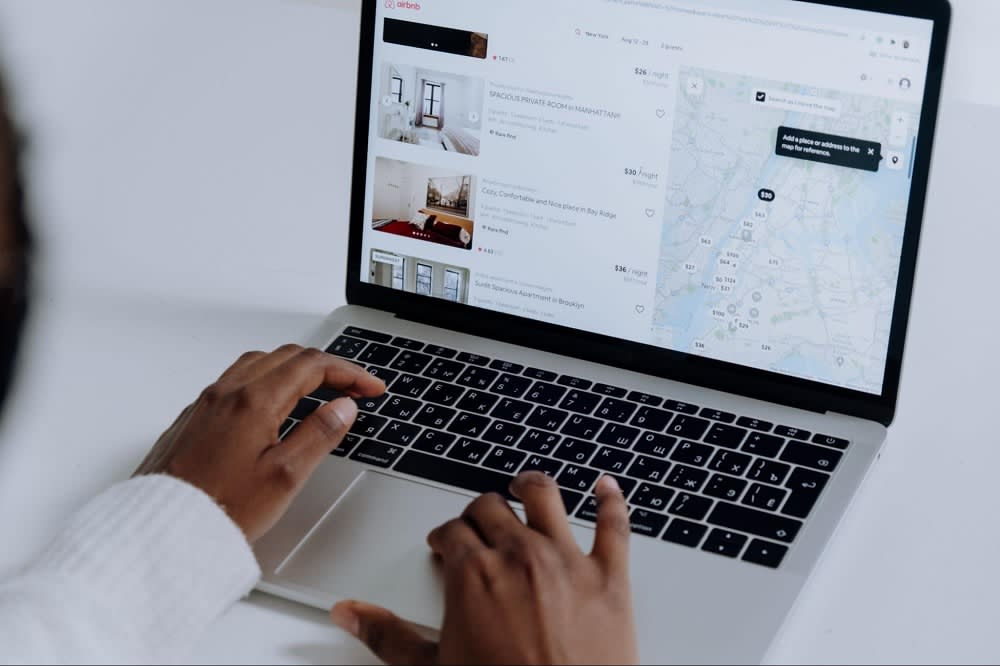 Searching for a new home is full of excitement and possibility. Whether you are interested in moving to a new property or acquiring a second home or beach house, it is easy to get distracted by gorgeous photos and the promise a new property holds.
Real estate is often swathed in a sense of aspiration and seeing yourself living your best life in those stunning rooms, walking out to the beach on a dewy morning to watch the sun slowly rise over the horizon, or raising a family in a luxe, yet kid-friendly atmosphere can be intoxicating – which is why it is crucial to read the entire listing before getting carried away.


This is where you can find the kind of information that may break your heart down the line – the kind you would much prefer to know right from the start. Perhaps the property taxes are prohibitive as a second or vacation home, or somewhere in the description, you see that the home lacks an important element, like a three-car garage or beach access. Gather as many of the details as possible from the full listing, and then ask your agent any remaining questions.
Embrace technology and the newest online tools
The numbers are remarkable. From an impressive 86% of buyers using e-signatures and an increase in
virtual staging
to glossy comparative market analysis presentations and email communication, technology and the real estate industry are a perfect match. There are so many ways beyond property listings to take advantage of online research.
Most cities, and certainly well-known neighborhoods like Malibu and Pacific Palisades, offer websites containing information ranging from recycling pickup days to community events, which can give you an idea of the atmosphere and lifestyle in a new area. Walkability is important to some buyers and various websites provide information and scores on walkability and nearby attractions. The
MLS
offers home buyers, and their agents, even more resources. In this market, every advantage helps, and you can even begin the pre-approval process online, should a financing option appeal to you, which will position you to make a quicker, and more informed, offer.
Choose a local expert
The best real estate agents know their neighborhoods inside and out and are in tune with the market fluctuations and nuances of the local real estate landscape. If you are interested in Malibu homes for sale, you will naturally want to go to a Malibu expert. If you are in the market for a luxury home, someone well-versed in luxury property is the ideal agent for you. Malibu expert
Brian Merrick
, for example, specializes in spectacular upscale homes in Malibu and can guide you seamlessly through the process of both
buying
and
selling
.
Finding a knowledgeable agent is one of the most important steps in making your property dreams a reality. Looking online is an excellent start and offers clarity on everything from the size and type of home you really are interested in to your ideal location, but a qualified, savvy agent is an absolute must for continuing the process.


While you may know you're ready to take your property search to the next level by focusing on Malibu houses for sale, your agent will be able to navigate the particulars and translate any information you may not be familiar with. When has a home been sitting too long on the market? Should you be wary of multiple price drops? How much of a difference does location make and can searching one or two streets beyond your projected neighborhood significantly impact the potential appreciation of your new home? These are all questions a local expert will be able to answer for you, not to mention the negotiation skills and strategies a savvy broker will bring to the table.


Contact Malibu real estate agent
Brian Merrick
to find your new residence or vacation home today.