Spa additions still rank among the top ten most popular features in Malibu houses according to Redfin, and it's not hard to see why. From walk-in showers to soaker tubs to stunning vanities, spa bathrooms are the epitome of luxury living, offering homeowners an escape into serenity that's only steps away at any given time. If you're hoping to sell your piece of Malibu real estate down the line, an upscale bathroom remodel can also bring back
over 50% in returns
. With that in mind, let's look at the top reasons why you might want to turn your primary bathroom into a spa.
Spa bathrooms reduce anxiety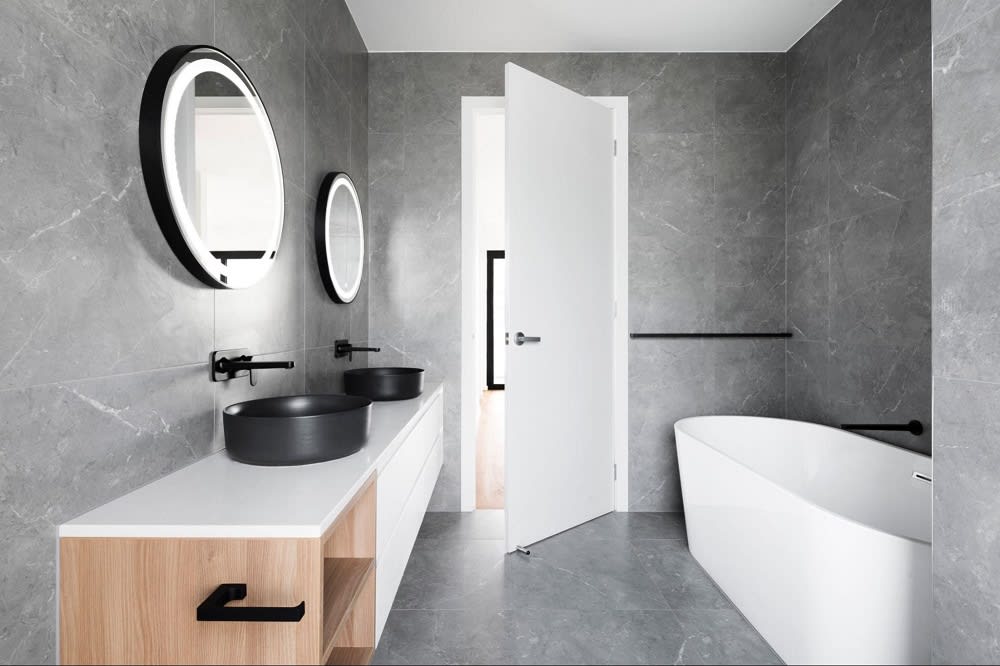 When you turn your main bathroom into a spa, the most valuable benefits will be the ones you feel when using it. Spas are designed to reduce anxiety and increase feelings of peace and relaxation. Stress, especially when it's ongoing, can lead to a whole host of
health issues
. Having a place in your home where you can let go of life's daily stressors, forget your troubles, and find some peace will do your mind and body a world of good. If you decide to transform your principal bathroom, consider additional features like built-in speakers that can pipe in your favorite instrumental music. Or install a walk-in steam shower to create an at-home sauna, sit back, and let your worries melt away. For ultimate relaxation, consider darker tones for your tiles or fixtures. Concrete showers are one way to bring charcoal gray shades into the room to help evoke a sense of nighttime that fuels rest and relaxation.
Spas can positively impact sleep quality
Research suggests that there may be additional
health benefits
to turning your primary bathroom into a spa, especially if you incorporate a soaker tub. If you know you hold a lot of tension in your back, neck, or other muscles, you may find it harder to relax and sleep well at night. Soaking in a hot tub for an hour allows your muscles to relax. Soaking can also relieve pain caused by inflammation, which could be contributing to any tossing and turning you experience during the night. By utilizing a soaker tub before bed, you're likely to start experiencing a higher quality of sleep, thus waking up well-rested and ready to take on the day.
It's an opportunity to upgrade plumbing
Plumbing is typically built to last, but if you've been experiencing issues with your plumbing or have been putting off getting it replaced, a bathroom remodel makes for the perfect opportunity to finally do so. You can install piping that won't rust over time and add fixtures to help your bathroom feel more like a spa. Have a team install hook-ups for an additional tub, or even consider expanding your shower to include a second showerhead.
Your home equity can increase
Malibu houses with spa bathrooms tend to bring good returns after closing. On average, a full bathroom remodel can cost around $30,000. If you're upgrading your plumbing or adding pipes or appliances, that cost can climb closer to $50,000, if not higher. When you consider the peace of mind and the many days of relaxation that a spa bathroom will bring, the cost may not matter. Still, if you're looking to sell your home in Malibu, you need to consider the extent to which a bathroom remodel will increase your home's equity. It's estimated that, on average, homeowners will earn back
about 56.6%
of the cost of an upscale bathroom remodel. In the luxury Malibu real estate market, spa bathrooms are a valued feature, so that number could be even higher. If you're wondering whether it's worth the investment to upgrade your master bath to include spa amenities, work with a
realtor
who has experience selling Malibu houses. They can help you determine what would suit your specific home and neighborhood market.
Valuable spa features
Generally speaking, the appearance of spa features in Malibu homes for sale will appeal to a broader range of buyers than others. These are a handful of the most valuable ones to consider if you decide to upgrade your master bath.
Heated flooring
Floor heating is a great way to ensure you never experience post-shower shivers again. Many heated floors use a hydronic system that sends heated water through tubes beneath the floor tiles, while others use a system that uses electric currents through a heating element. It feels luxurious to walk on after a shower or bath and can keep the bathroom warm while you're unwinding from the day.
Soaker tubs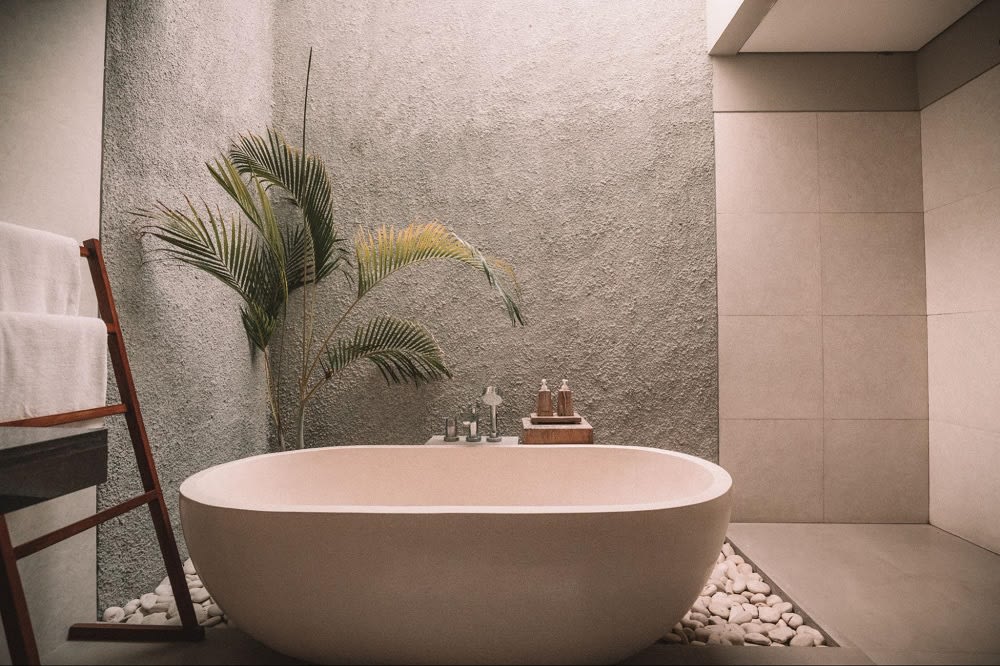 Soaker tubs are freestanding bathtubs that are large enough for you to fully submerge yourself beneath the water. More spacious than typical bathtubs, soaker tubs truly allow you to destress. Some even come with jets or whirlpool elements. These tubs are great options for those who want to get a lot of use out of their home spa. One thing to consider is that some Malibu real estate buyers may not place as much value in a soaker tub compared to others. Some individuals may not take many baths or find the large tubs hard to maneuver in and out of.
Spacious, walk-in showers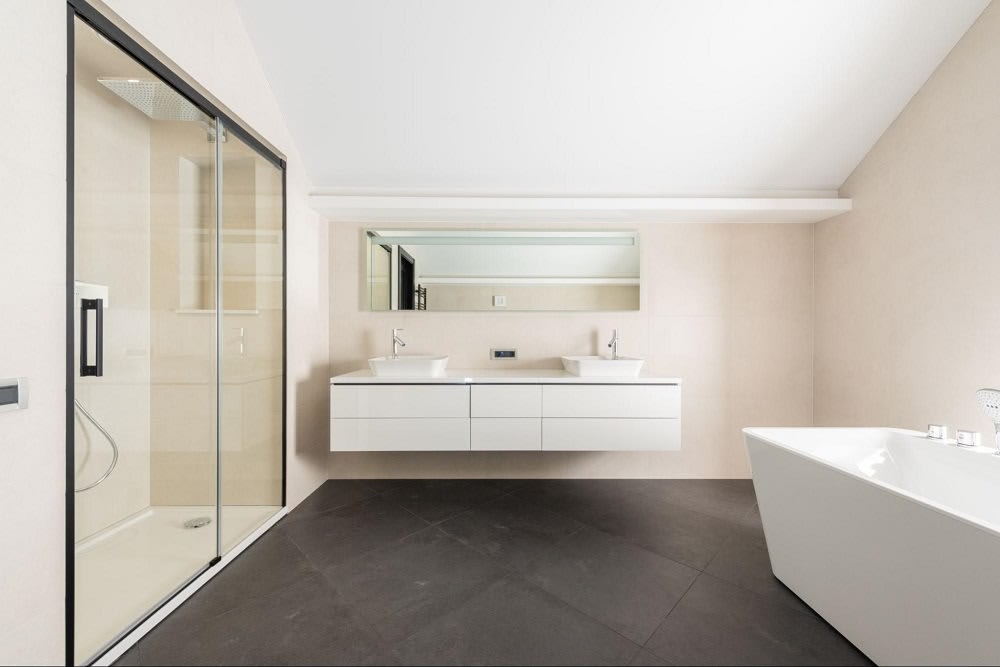 A walk-in shower is one of the most valuable spa amenities you can bring into your master bathroom. Some of the most beautiful walk-ins are enclosed by tall, clear glass walls and lined with bright tile or dark concrete. They're open and roomy, allowing for easy movement and multiple showerheads.
Looking for Malibu real estate?
Turning your master bathroom into a spa can positively impact your stress levels and quality of sleep. It may also bring strong returns if you decide to sell your home. If you plan on selling after your remodel, understand that Malibu real estate is in high demand, and securing the right offer on your home is crucial.
Real estate agent, Brian Merrick
, specializes in the Malibu market and can help you get the deal you're hoping for. If you're interested in starting the process,
contact Brian Merrick today
.