Located on the beautiful coastlines of Los Angeles County, California, Malibu is one of the wealthiest communities in the United States. It has 21 miles of coastline and is known for its surf breaks and pristine beaches, including Zuma Beach,Carbon Beach and the Malibu Colony. These beaches offer opportunities for water activities such as diving, swimming, sunbathing, and surfing.

In addition to its stunning natural beauty, Malibu is a sophisticated community that offers a high quality of life, which can be seen in the area's refined atmosphere. Malibu offers a wide variety of top-ranking schools, excellent parks, and other recreation facilities for families to enjoy. Properties in Malibu range from renovated mobile homes to sprawling mansions, often built with dramatic ocean views. The following are several important points to consider before purchasing a mobile home in Malibu.
1. The pros and cons of owning a mobile home
Before buying a mobile home, it is crucial to weigh the pros and cons. You'll want to ensure this transaction is financially feasible and is the right decision for your needs.
Pros
Affordability
Mobile homes can be a cheaper alternative to regular homes. Nationally, mobile homes cost up to 30% less than traditional homes. While pricey in Malibu they are significantly less expensive than traditional homes that share the same type of oceanfront location.
Flexibility
Convenience
There are over
5,229 mobile homes
in the state of California. This means there are many financing providers in the state, most of which have customizable options to suit your specific preferences. It is important to research lenders that offer mobile home loans.
Cons
Low appreciation
Mobile homes appreciate less than regular homes, with available market data showing that California's
manufactured homes have appreciated
by only 9.43% from 2012 to 2018. However, Malibu mobile homes do appreciate more than the California average.
Market Corrections
Mobile home values are affected by market conditions and are susceptible to market shifts more than traditional homes. In a down market the mobile home values are the first to depreciate.
2. What is included in the costs?
When you purchase a mobile home, you pay for the structure and its amenities, such as wooden cabinets, a kitchen island, and more. However, if you don't own the land the home sits on, you'll have to pay space rent. Space rental costs depend on various factors, including the location, size, and number of times the space has sold over the years. In addition to the initial cost and space rental fees, you should factor in other utilities, such as maintenance and insurance. Malibu mobile home space rents are also subject to rent control that ties increases in space rent to Consumer Price Index (CPI), additionally, rent control laws allow for a space rent increase of 15% at time of sale to a new buyer.
3. Financing your mobile home
Mobile homes are often considered personal properties rather than real estate property. Therefore, many traditional home lenders will not finance a mobile home. However, there are still many financing options available. Be sure to consult with Brian Merrick, your local realtor, for recommendations. FHA loans are one of the most popular financing options for mobile homes. Fannie Mae and Freddie Mac also finance mobile homes on certain conditions. These three options often give longer repayment terms. Other buyers may opt for nontraditional options such as personal loans or chattels, which provide shorter repayment terms.
4. Mobile home inspections
Mobile homes are constructed differently and have shorter lifespans than regular homes, which makes inspections an essential part of the buying process. A mobile home inspector will closely evaluate the structure for any hidden problems or potential issues and advise you accordingly. Mobile home inspections usually cover areas such as the roof, plumbing, electrical systems, and structural integrity. Inspectors also check for leveling issues that may have been caused by shifting soil or poor ground leveling during earlier installations. Mobile home inspections will save you from costly surprises down the road.
5. Popular mobile home features
There are many designs for mobile homes, such as contemporary and traditional, each with its own distinctive features. Understanding these designs will help narrow down your options with ease. Some of the most popular features to look for include the following:


Flexible floor plans
Large interior storage space
Kitchen islands
Stainless steel appliances
Covered porches
Large windows and skylights for bringing in natural light
Lofted bedrooms for use as extra storage space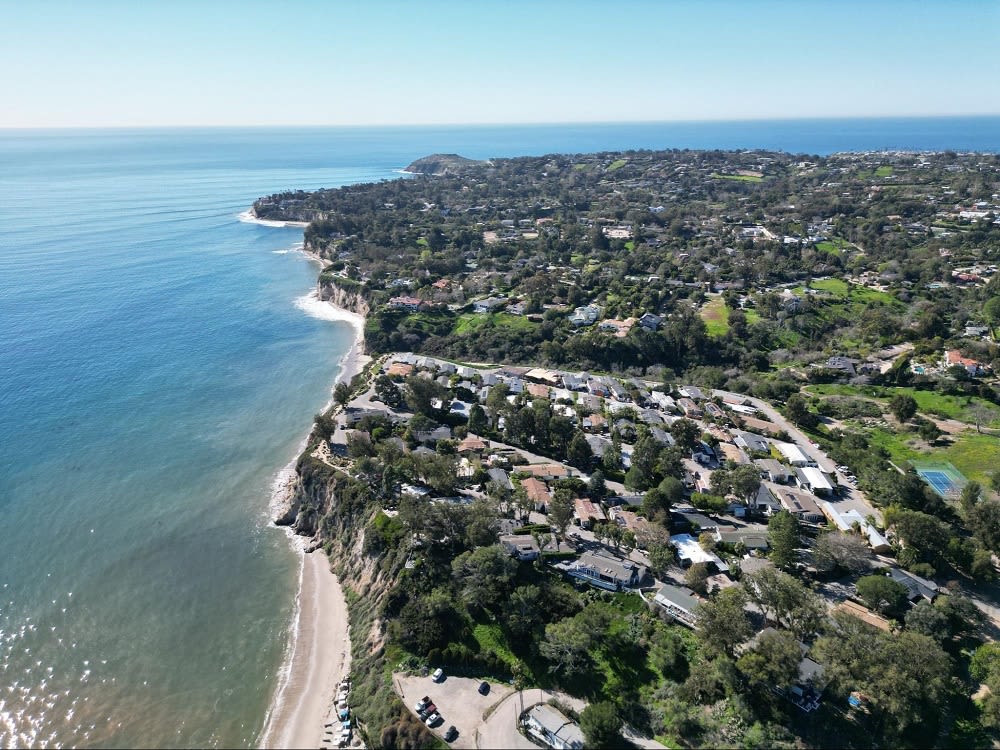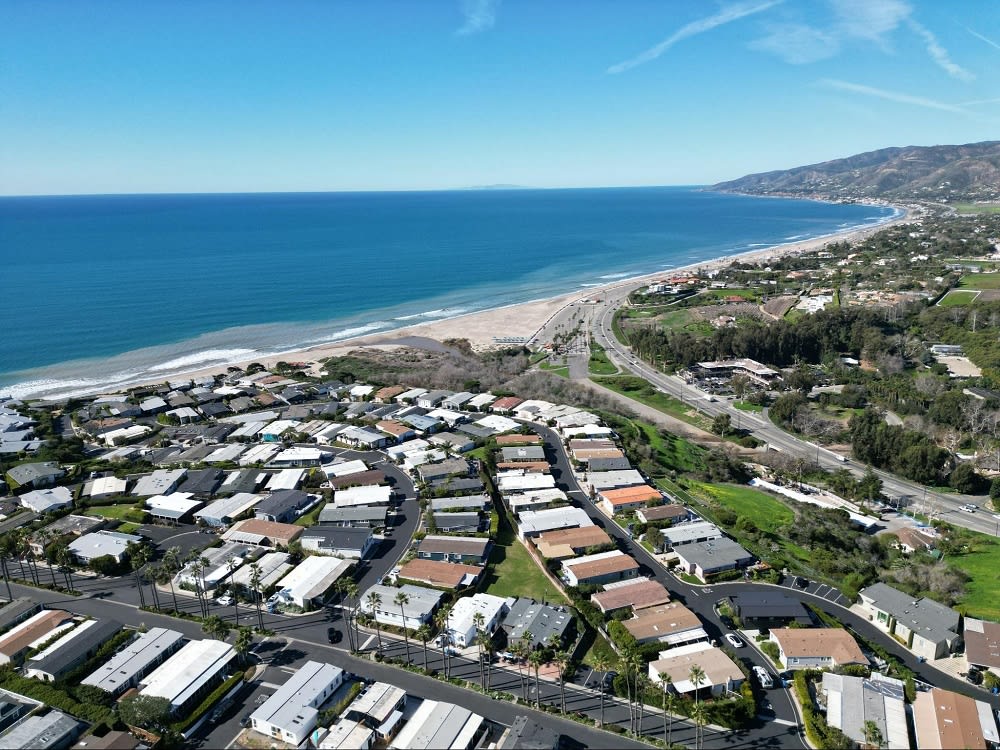 6. Mobile home parks
Mobile home parks are similar to residential apartment complexes. They are often run by real estate developers who own or rent the land from another entity or individual. Most parks have their own community center with clubhouses, playgrounds, and recreational facilities.

When buying a mobile home, it's essential to consider the location and quality of the land you'll be on. Malibu boasts two prestigious mobile home parks, each with its own unique charm, tree-lined streets, easy beach access, and breathtaking views of the Pacific Ocean.
This prestigious park is situated on the shores of the Pacific Ocean on the bluff above Zuma Beach. Point Dume Club offers stunning views of the ocean and a desirable coastal living environment, including a clubhouse, a heated swimming pool, a tennis court, and saunas. It is a 24-hour gated community.
Paradise Cove located adjacent to Point Dume provides a simpler lifestyle on the amazing coastline of Malibu for a fraction of the cost. Paradise Cove Mobile Home Park shares the same blufftop and is within 1 mile of the recently purchased estate of Beyonce & Jay Z for $200,000,000. Residents can enjoy a tennis court, a large clubhouse, a basketball court, a playground, amazing ocean views and direct access to some of Malibu's best surf spots.
Work with a reputable real estate agent
If you want to
buy a mobile home in Malibu
, finding a reputable Malibu real estate agent like those at the Brian Merrick Team should be at the very top of your list. The Brian Merrick Team boasts a wide variety of Malibu mobile homes for sale and can help you find the most suitable property for your lifestyle.
Contact the Brian Merrick Team
to begin your mobile home search today!