The gorgeous Malibu area is known for many things, including but not limited to fabulous surfing conditions, a fun, small-town community feel, and pristine beaches. Living here is a great way to fully enjoy the many benefits of Southern California without feeling crowded into the hustle and bustle of Los Angeles. Whether you're thinking about buying or selling in Malibu, we've compiled a list of the top six features buyers look for in a new Malibu home to keep at the top of your radar.
1. Plenty of natural light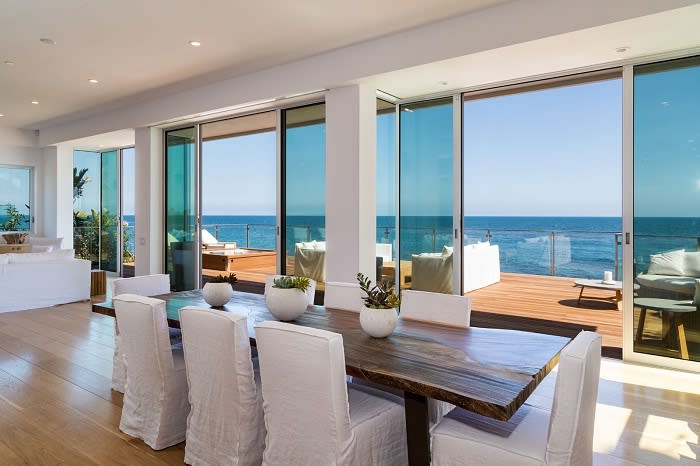 In an area as sunny as Malibu, no one wants to live in a dark home with small windows. Buyers are eager to soak up the Southern California sunshine even when indoors, enjoying the comfort of their own home. Large, wide windows are a must-have to let that stunning natural light flood the living space. Homes with high ceilings and skylights are also popular with buyers, letting in lots of light and making rooms feel much more spacious. Sliding glass doors that lead to balconies are also an added source of natural light, leading you to a terrace by which you can enjoy the stunning mountain or ocean views. Malibu's picturesque landscapes are incredible no matter where the home is located.

Privacy is something that Malibu residents tend to value, so curved glass walls are a popular architectural feature. Buyers love enjoying a stunning view without worrying that neighbors can look in on them. They'll also appreciate window film added to the glass to protect against glare from the sun.

Dark wallpaper or paint might make buyers lose interest. These darker details can make a home seem gloomy, and buyers searching for a luxury home in Malibu will want the space to be as bright as possible to reflect the sunshine outside. Consider stripping any dark wallpaper and lightening the walls by painting them a neutral color, like off-white, tan, or gray. White decor is very popular with Malibu buyers, as it lends a crisp and clean feel to a home, whether the interior design is modern or more classic. It's easy to decorate a home with bright white walls since it will go with every color and shade, and it's also an aesthetically pleasing choice for a beach house.
2. Close to the beach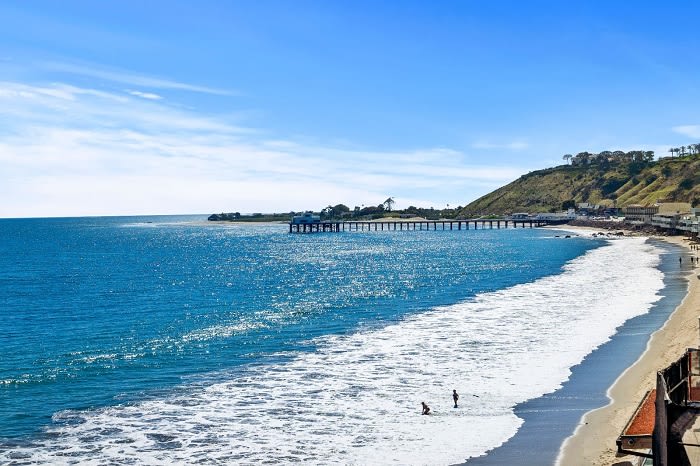 When searching for the perfect Malibu home, buyers are likely excited about the possibility of living near the beach. With twenty-seven miles of stunning coastline, beautiful beaches are easy to come by. The odds are that interested buyers will want to know how close a property is to the beach and how easy it is to get there. Of course, many of Malibu's incredible homes are located just steps away from the sand, which makes for an amazing selling point.
Buyers will love the stunning properties along Broad Beach, which directly faces the ocean and provides deeper than average beachfront lots. Here, it's easy to get some fresh air first thing in the morning by strolling along the pristine sand or taking a dip in the Pacific Ocean to cool off. Buyers looking for cozy beach bungalows will feel right at home in the La Costa area, while people searching for sprawling mansions love Carbon Beach, often referred to as "Billionaire's Beach."

Malibu is also home to a variety of public beaches that buyers will love living near. Topanga State Beach is one of the more popular surfing spots in Malibu, while Malibu Lagoon State Beach features the iconic Malibu Pier and Surfrider Beach, the world famous surf break and home of Gidget. Additionally, the views from Point Dume State Beach are truly phenomenal, featuring the iconic craggy coastline.
3. Privacy and security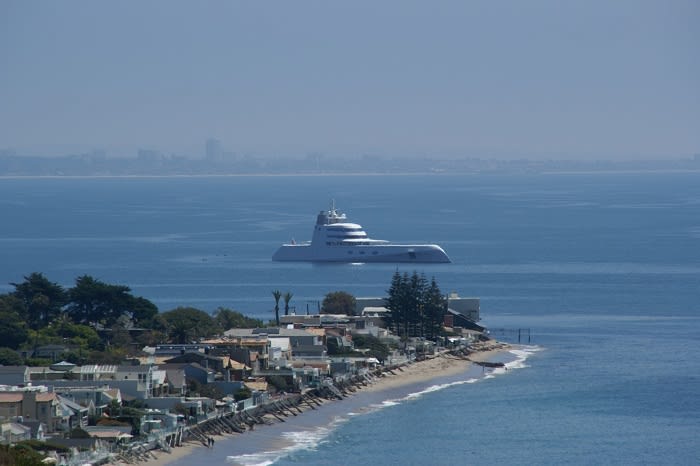 Many people choose to call Malibu home because of the privacy and security of the area. This is one reason why many celebrities flock to the area rather than the Hollywood Hills or other Los Angeles neighborhoods. Here, it's possible to enjoy the tranquility, the beautiful scenery, and the beaches without being disturbed. If you're looking for a calm place to raise a family or to retire, Malibu is the perfect area of Southern California.

Some Malibu neighborhoods offer wonderful security amenities to increase home privacy. Malibu Colony is one of these areas. Built along one of Malibu's first developed beaches, this guarded and gated neighborhood offers residents a comfortable, private, and exclusive place to live. The median home value in Malibu Colony is around $13 million, making it Los Angeles' most expensive neighborhood; however, many buyers will be prepared to pay this price to live somewhere worry-free.

Buyers will also be interested to know if a home comes with private access to one of Malibu's stunning beaches. Many communities and neighborhoods like Point Dume provide this type of access, which is perfect for people who want to sunbathe, swim, or surf without wading through hordes of tourists. Visitors flock to Malibu from all over the world, so there are definite benefits to enjoying the beach in privacy.
4. Relaxing amenities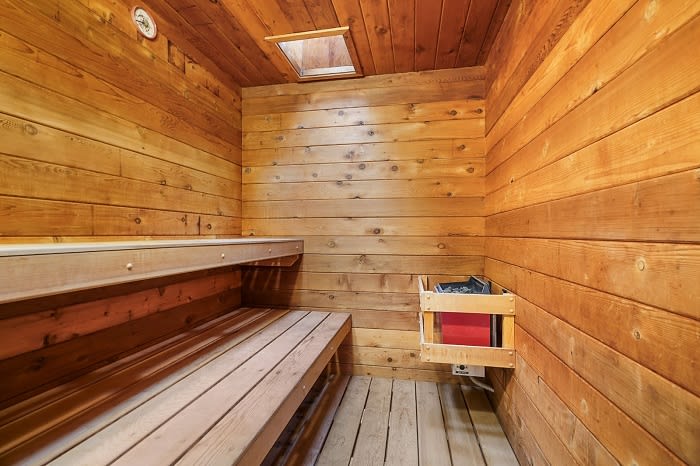 When touring Malibu homes, buyers will be looking for all the best luxury amenities that money can buy. Living in this beachfront destination makes you feel like you're on vacation all the time, and buyers want this feeling to continue even when they're spending time at home. Updated kitchens with smart appliances, stylish and modern bathrooms, and spacious bedrooms will be on the top of buyers' lists.

Beyond that, many Malibu buyers think big: home spas are major bonuses, allowing people to relax and kick back in their own homes. Infinity pools are also very popular in the Malibu area for those days when you want to cool down without trekking to the sandy beach. Buyers will love homes that come with incredible, unique amenities like in-home movie theaters, outdoor cabanas, multi-car garages, gated security, home gyms, and outdoor fireplaces; of course, many Malibu homes have all this and more!

Another perk is that Malibu differs from some areas of Southern California in that it's quite green, with mature trees towering over shaded backyards and abundant plant life. Buyers absolutely love surrounding themselves with nature while being just steps from the beach.
5. Open floor plan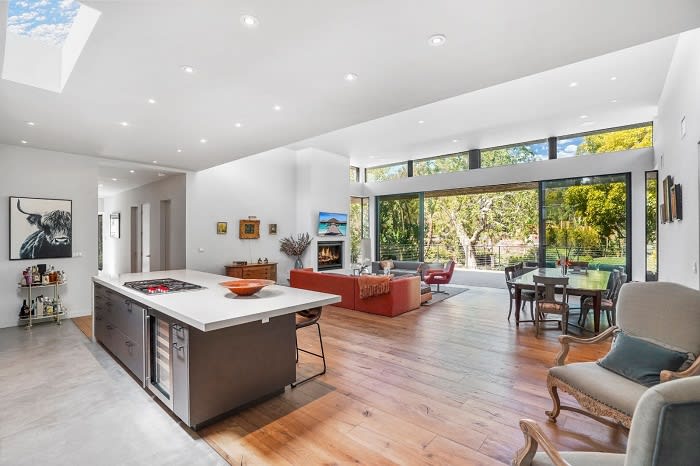 Homebuyers in Malibu look forward to hosting a party or event at their stunning new home. Open concept layouts are popular with buyers who lead active social lives and want to entertain. These designs feature rooms that flow from one to the other, allowing people to quickly grab some food in the kitchen, socialize in the dining room, or spill out onto the porch to enjoy a gorgeous sunset. Buyers also love open floor plans because it makes the space feel larger and more welcoming. It's a great way to simultaneously let in the natural light and catch a glimpse of the amazing ocean and mountain views no matter where you are in the house.

Open floor plans can also transition seamlessly to the outside, whether that's a deck, a patio, or a grassy backyard. Thanks to Malibu's fabulous weather throughout the year, buyers will want to spend plenty of time soaking up the rays and enjoying the fresh air. Interested buyers who have kids or will be raising a family in the home will love a house with outdoor features, from pools to tennis courts. Outdoor kitchens are also becoming increasingly popular, allowing homeowners to grill during summertime parties and enjoy delicious meals in the sunshine. These outdoor spaces feature amenities for cooking, drinking, and comfortable seating. A home that allows easy access to the comforts of a backyard will be a major hit with buyers.
6. Luxurious master bathrooms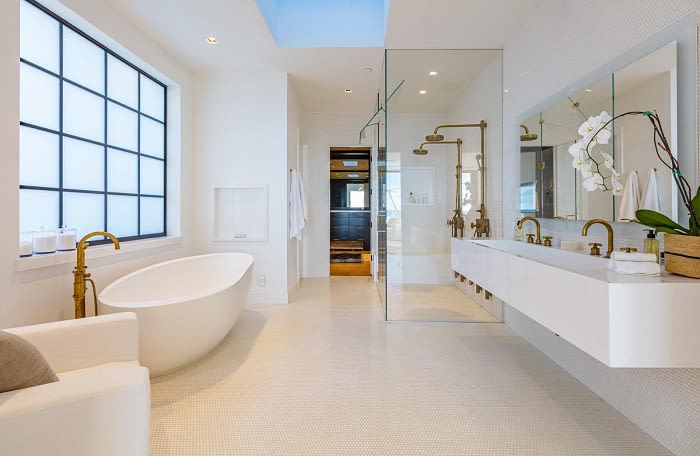 To complete the relaxing feel of a Malibu beach home, many buyers are looking for master bathrooms that feature a spa-like sensation. Soaking bathtubs are currently trendy, as are smart home upgrades like heated flooring. Bright colors and shades like white or gray look great in the bathroom, keeping everything light and bright. Buyers also love to see a luxurious hint of gold here and there, whether that's in the drawer handles or sink fixtures.

Big windows are also great features for private homes in the Malibu area. Without neighbors looking in and disrupting the privacy, master bathrooms can feature large, stunning windows that showcase incredible views. Buyers want to make sure they can soak up the scenery no matter which room they're in!
If you're looking for a stunning beach home in Malibu, contact experienced and knowledgeable real estate agent Brian Merrick today! He will be happy to help you find the perfect home in Malibu for you and your family.

*All images owned by Brian Merrick.com