Staging has proven to be one of the most popular real estate tools for selling a home. When rooms are attractively set up with eye-pleasing decor and well-arranged furniture, the number of potential buyers almost always skyrockets; after all, the goal is to make your home look as amazing as possible, so it can sell more quickly and yield a higher return on investment! But what do you do if you've had to vacate the property and only a blank canvas remains? This is where the art of virtual staging comes in.


What is virtual staging?
Virtual staging is an up-and-coming, highly advanced technology that can stage a home virtually, as the name implies. Instead of hauling in heavy furniture or paying for expensive decor, the professionals at virtual staging companies will use their high-tech computer software to transform plain photos of empty rooms into something far more attractive and welcoming. These professionals can create beautifully photorealistic staged rooms for use on your real estate listings, making your home look as inviting as possible.

Virtual stagers can add carpeting, furniture like sofas and cabinetry, kitchen appliances, houseplants, and decor to help potential buyers envision how they would use the space. Professional virtual stagers typically work with some of the top real estate agencies in the country, taking the house-showing process to a new, high-tech level.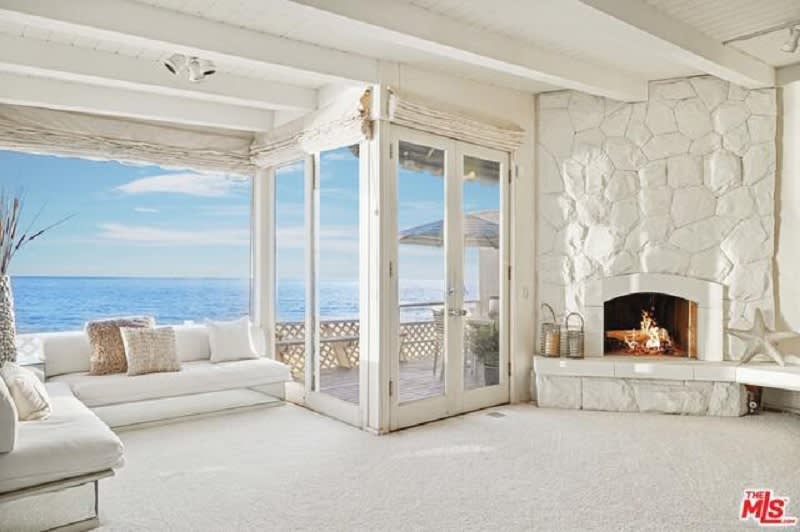 How does it work?
When you first begin working with a virtual staging company, they will ask you to provide some information regarding your home, the neighborhood, and the potential buyers who will likely be coming to look at the property. Naturally, you'll want to provide as much information as possible at this point in order for the stagers to help you as best as they can. With more accurate information, the stagers will be able to customize the staging in the most appropriate style possible, understanding the interests of the potential buyers - and even expanding the pool of people who will want to look at your home in the process.

A great virtual stager will work to expand your target audience rather than narrowing it down. As soon as you've provided enough information, they will meet with you and describe their plan of action for generating buyer interest. This is also a great time to ask your stagers any questions you might have; they can delve into the details of their process, especially since virtual staging is a newer concept that many people haven't used before.

You should also feel free to give any input to the stagers at this point in the process, but remember that they are professionals with years of staging experience who will likely bring many ideas of their own to the table. Essentially, virtual staging is a marketing tool, and the staging team knows how to make your home as marketable and attractive as possible.

You'll need to provide the virtual stagers with some photos of the vacant rooms, giving them the raw material to work with. Stagers will take these photos and insert furniture and decor into the shot, using the best technology to make for a stellar, seamless appearance.

When the team has finished working on your virtually staged photos, they will provide them to you, allowing you to use them in any of your marketing channels. This could include real estate listing websites or social media. It's also a good idea to get the photos printed and set up inside the actual home; this will allow potential buyers to get a sense of how they might decorate the home when they stop by for a showing or open house.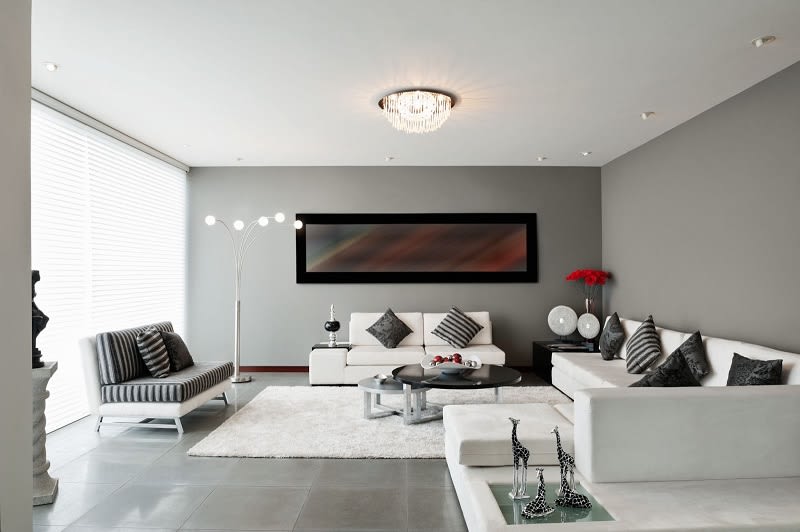 Who can benefit from virtual staging?
Perhaps the purchase of your new home has moved more quickly than you were anticipating, and you're moving in while still attempting to sell your previous property. This can often be a stressful process for a homeowner since you're removing all the furniture and items that brought a heart-and-soul to your home. Virtual staging benefits the seller because it helps your home look much more desirable. Since you're working with seasoned professionals, your home will also end up looking clean, neat, and perfectly on-trend; these stagers know what styles and designs are most popular at any given moment, so they'll be able to create a look and feel that prospective buyers will absolutely love.

Virtual staging also benefits the seller in that flex spaces can be configured in the most efficient way possible. Maybe there's a space in your home that serves as the ocean view meditation area, but without furniture, it just looks empty and lacking purpose. Buyers can sometimes struggle to envision how they would utilize these flex spaces. Fortunately, a professional virtual staging company has the experience needed to make this space into something great, whether it's a home gym, ocean view sitting area, or the highly coveted home office!

It's important to note that virtual staging isn't just important for you, the Malibu seller; it's also tremendously important for any interested Malibu buyers. Touring a completely empty home can be an overwhelming experience for a buyer; they might not know what to do with a space, or might struggle to envision how they would arrange their couches or set up the master bathroom to best take advantage of the Malibu lifestyle..

Virtual staging can infuse the space with personality and also demonstrate a sense of purpose. It can get people's creativity flowing; since stagers do this type of work frequently and are well-informed on all the hottest trends, they might choose to stage a room in a way the buyer would never have imagined. This can get prospective buyers even more excited about purchasing a home and filling it with their own favorite furniture and decor.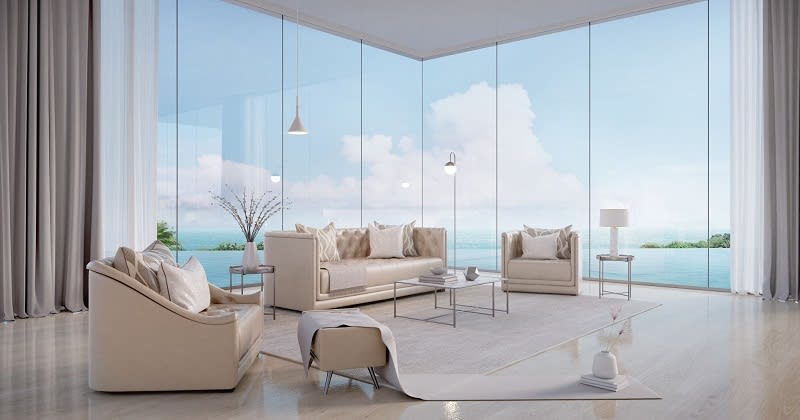 Why should I stage my home virtually rather than physically?
Some protocols and routines have changed throughout the duration of the COVID-19 pandemic, affecting the way Malibu real estate is seen and shopped. While things like Malibu open houses and showings used to be common occurrences, many people are wary about this process in 2021. Whether sellers have concerns about the general public entering their home, or the buyers feel uneasy about attending a social event like an open house where they likely will come into contact with many people outside their usual circle of friends, there are many reasons why the traditional methods of displaying a house for sale have changed.

Since the onset of the pandemic, we have had virtual showings and sold multiple properties using FaceTime or other virtual showing techniques. If you've fully moved out of your home and are worried about it looking too bare but aren't sure you feel comfortable with people traipsing in and out of the home, virtual staging is a wonderfully safe option that's available to you. Virtual stagings cost much less than in-person stagings, requiring less heavy lifting - both literally and figuratively.

Do I need to hire professionals, or can I stage my home by myself?
While there are certainly plenty of staging professionals who will be able to put together a beautiful virtual staging of your home, you always have the option of using a virtual staging app to work on the project yourself. This is a nice option for any tech-savvy or creative homeowners who want to take charge on their own time. However, we do recommend hiring experts to save you time, money, and stress in the long run.

Some of the technological tools you can use for virtual staging include VisualStager, a website that allows you to upload your home photos and add pieces of furniture. The site is browser-based, meaning that you don't have to download any fancy software programs to get to work. Over five thousand items of furniture are available to choose from as you virtually stage your house, so you won't have to worry that your photos will end up looking like the carbon copy of someone else's. There's even an Erase tool, which you can use to remove any furniture or clutter that's still in the space. VisualStager is a paid website with a charge per photo but never fear - you can try the tools for free on some sample photographs to make sure it's what you want.

You can also grab an app like iStaging, which allows you to shoot a 360-degree photo of the room before staging it in the app's online design studio. If it fits into your budget, the Cedar Architect app is a fantastic choice; it costs about $59 per month but incorporates incredibly realistic furniture and textures into the photo, with a variety of shading and lighting tools that can bring your staged photos to life!
If you're looking to sell your luxury Malibu home, contact experienced and knowledgeable Malibu real estate agent Brian Merrick today! He will be happy to help you put your home on the market and assist in the search for Malibu homes for sale, helping to find the perfect one for you and your family.