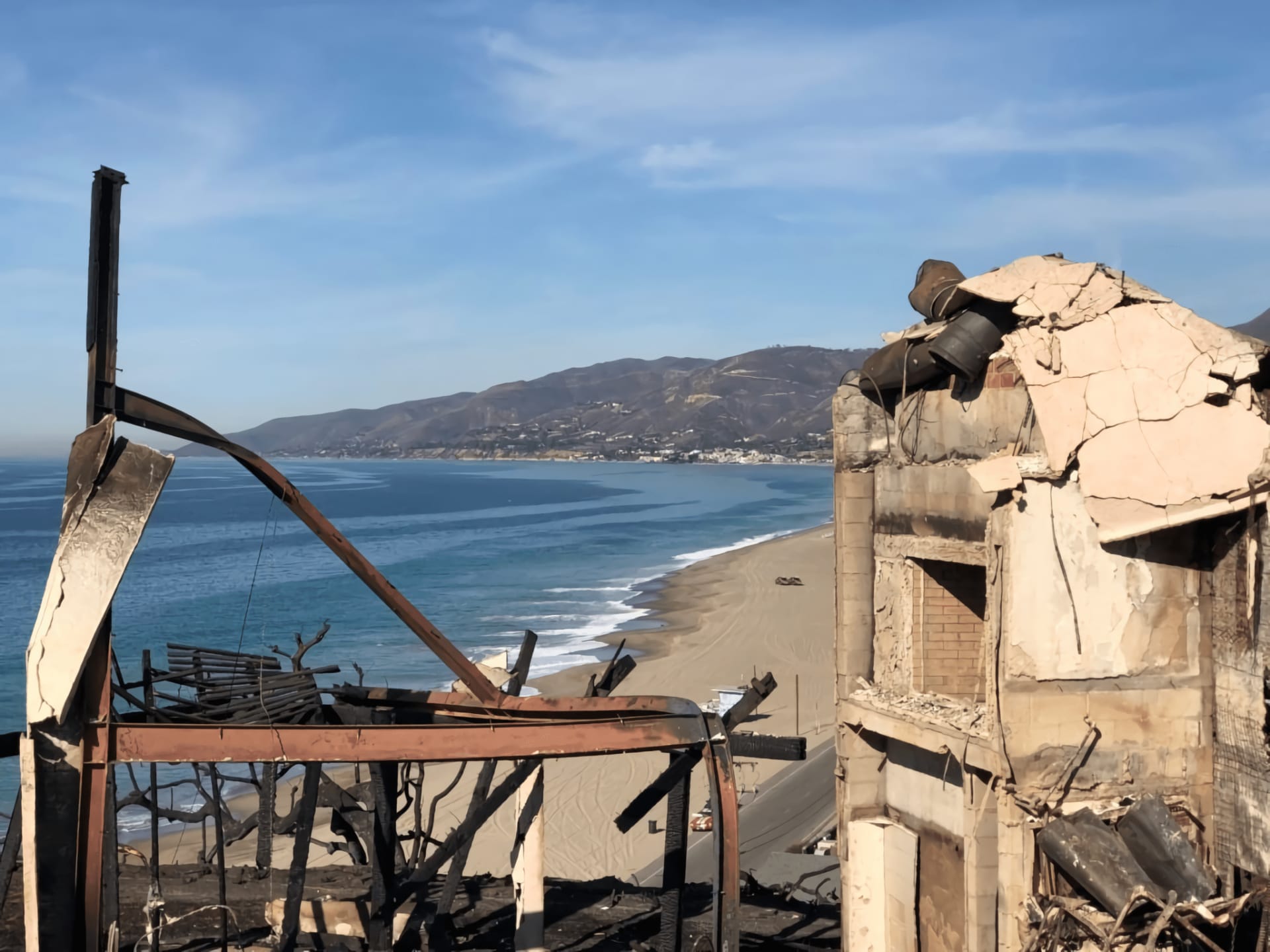 On November 9, 2019 the Woolsey Fire sweep through Malibu destroying over 600 homes in Malibu. Many residents were left not knowing what to do, where to go, and how to get started rebuilding their homes and lives. In effort to help our clients and friends I have complied a list of things to be considered, procedures to follow, and help available to those in need.
Cleaning Up Your Property
Damaged properties must be inspected before cleaning can begin. The California Office of Emergency Services and Los Angeles County Department of Health do this. Once completed, property owners need to pull a demolition permit for debris removal from the City Building Safety Division. Property owners have the option of having LA County clean up the property for free or can do it themselves. This process is know as "Opt in" or "Opt out". If you "Opt in" the county will clean your property and remove your foundation for free (not really free, the County will bill your insurance and if you are under insured will cover the cost). If you "Opt out" you will be dealing directly with your insurance for reimbursement. If you "Opt out" you may be able to save some of your property that may not have been damaged like walls, foundations, and other structural items. It is important to have a structural engineer review your property to know if any of those items are salvageable. Another good idea is to have your septic inspected and location marked so it is not damaged during debris removal. There are also strict controls over how the debris is to be handled and disposed of. The deadline to "Opt in" or "Opt out" is February 15, 2019. Failure to "Opt in" or "Opt out" could lead to large fines.
Rebuilding
Owners are entitled to an exemption if any property was damaged or destroyed. there is an expedited permit process for Fire victims at the City of Malibu. Any legally permitted structure on the property can be rebuilt without the usual permitting process. First, Fire victims must pull permits and records to prove the legal existence of structures. Obtaining accurate and current records can be difficult depending on the age of the structure damaged. It is wise to collect any information from the city or county, along with aerial photos to prove the existence of legal structures on the property. As long as the same structure is built, the permitting process is mostly expedited. However, to stay exempt, one must build the same structure in the same place and it can be no larger than 10% of the previous building. The footprint of the building must remain the same, but the architectural style may be updated or changed. It is important to note that this Process does not relieve residents from the requirement to obtain a building permit. You would be wise to file a Public Records Act Demand with the city and county. You should also pull a preliminary title report and gather any plans and permits from additions. The purpose of this is to legally prove the square footage for the replacement home. If you need any help pulling the preliminary report for your home, I can help with that. After the property has been cleared it would be advisable to connect with a local Architect to have "Working Drawings" done if you do not have your original plans for the house. You then will need to submit your drawings along with the exemption package to the city or county for approval.

The 10% allowance for home size increase and the freedom to change the style gives those rebuilding some flexibility to pursue an updated design. Many other government entities have a say in the rebuilding process and as of yet have not given clear instructions as to how they will handle fire rebuilds. Most important of these is the fire Department who may require 20 foot driveways, Hammer head turnaround on site for their trucks, and water flow requirements. For some, this may be an opportunity for a new large home where a smaller one once stood. For any size increase over 10%, the permitting process will be subject to the normal timeline scrutiny, and no expedited permitting will be available. Property owners who are considering this should really do their homework. Without the exemption, certain properties may not be able to be rebuilt. This information is obtained by speaking with land use professionals and from City and County sources. I do not guarantee the accuracy of this information but it is deemed reliable. I recommend that property owners contact the City and appropriate professionals to verify all information regarding Disaster Replacement Exemptions and re-building your home.