Are you considering some renovations for your Malibu real estate? Whether you're seeking to enjoy your property for a long time or selling is your top priority, knowing the current trends will help you make wise decisions.
Assess existing features
As you look at your property, ask yourself how it can stand out among other beach homes in Malibu. Perhaps your home and grounds are unique in ways that others are not. You may have a stunning view from the back patio or landscaping that instantly makes you feel like you're on vacation.
One of the ways to analyze the best features of your home and property is to look at usage. What rooms do you use most often? Where do you feel most at ease? What spot do visitors instantly gravitate towards?
Make some time to think about your home from the perspective of use. Ask your friends and family for input. Take a look around, and you'll sense the exceptional features of your home.
By evaluating the strong points of your property, you can make strategic decisions about renovations.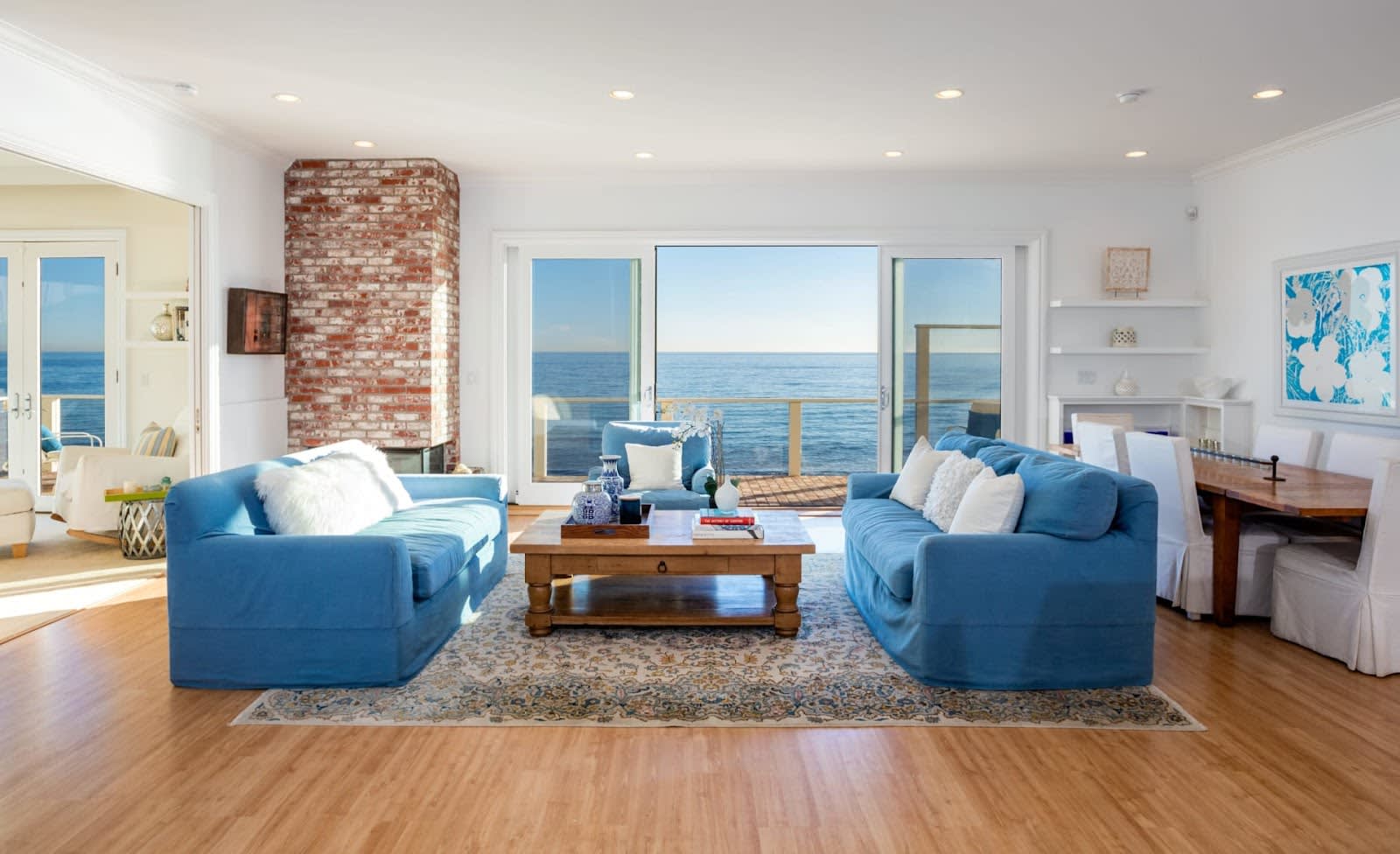 Enhance the balcony
Want to take full advantage of your view? Check out your balcony. If your balcony has been neglected for a while, you may not be taking full advantage of the outdoors.
More people are seeking to enjoy outdoor views, air, and activities. A stunning balcony is an invitation to partake in all this area has to offer. Perhaps you or a future owner will use the balcony for playing music, doing yoga, or entertaining guests. Maybe you would like to work outside from your laptop instead of being cooped up in an interior home office.
Balconies and decks invite owners to enjoy the spectacular Malibu views. If your deck or balcony is not an ideal place for taking in your home's sights, enhancing it can be a very rewarding project.
Consider changing the paving with tiles, wood flooring, or Moroccan tiles. While you may be looking at the Malibu view, the flooring sets the tone for the opulent feel of your balcony. Keep in mind the colors that work best to enhance your balcony and give it the vibe you're looking for. For example, if you're enhancing a Moroccan atmosphere, pick golden hues and rich turquoise.
Add a spin to serenity with natural materials such as a pebble garden or sand area. Plan the placement to help you or a future owner enjoy the relaxing feeling from every corner of the balcony.
Expand storage options
Expand storage options to boost the value and make your investment work for you. This may be a detached garage, basement, guest house, cabana, or other buildings. Additional storage offers options not just for putting boxes and unused items, but it also offers opportunities to think outside the box and create additional space for guests, extended family, au-pairs, and visitors.
If you are considering expanding storage options, you may find it useful to speak with an expert such as a Malibu realtor or design consultant. Architectural experts and realtors can advise you as to the best options to enhance the storage features of your luxury home.
Make the most of your ocean views
Living in Malibu is provides proximity to the ocean and, often, pristine waterfront views. If a buyer is looking at Malibu beach homes, they are dreaming of seeing unmatched Pacific vistas from their kitchen window.
Make sure that you've got the newest technology and features to show off this jaw-dropping view. Replace the windows to enhance the view. Boost the view with skylights to encourage stargazing. Bring the ocean view into your bedroom, bath, or living room. With a coastal view, you may find that the rooms instantly feel brighter, larger, and more engaging.
Get your inspiration from other Malibu homes that are using material technology to update original architectural designs. You may want to talk with an architect or design firm to find modifications that enable you to respect the design ideals of your home while adding more daylight, ocean views, and impressive openness.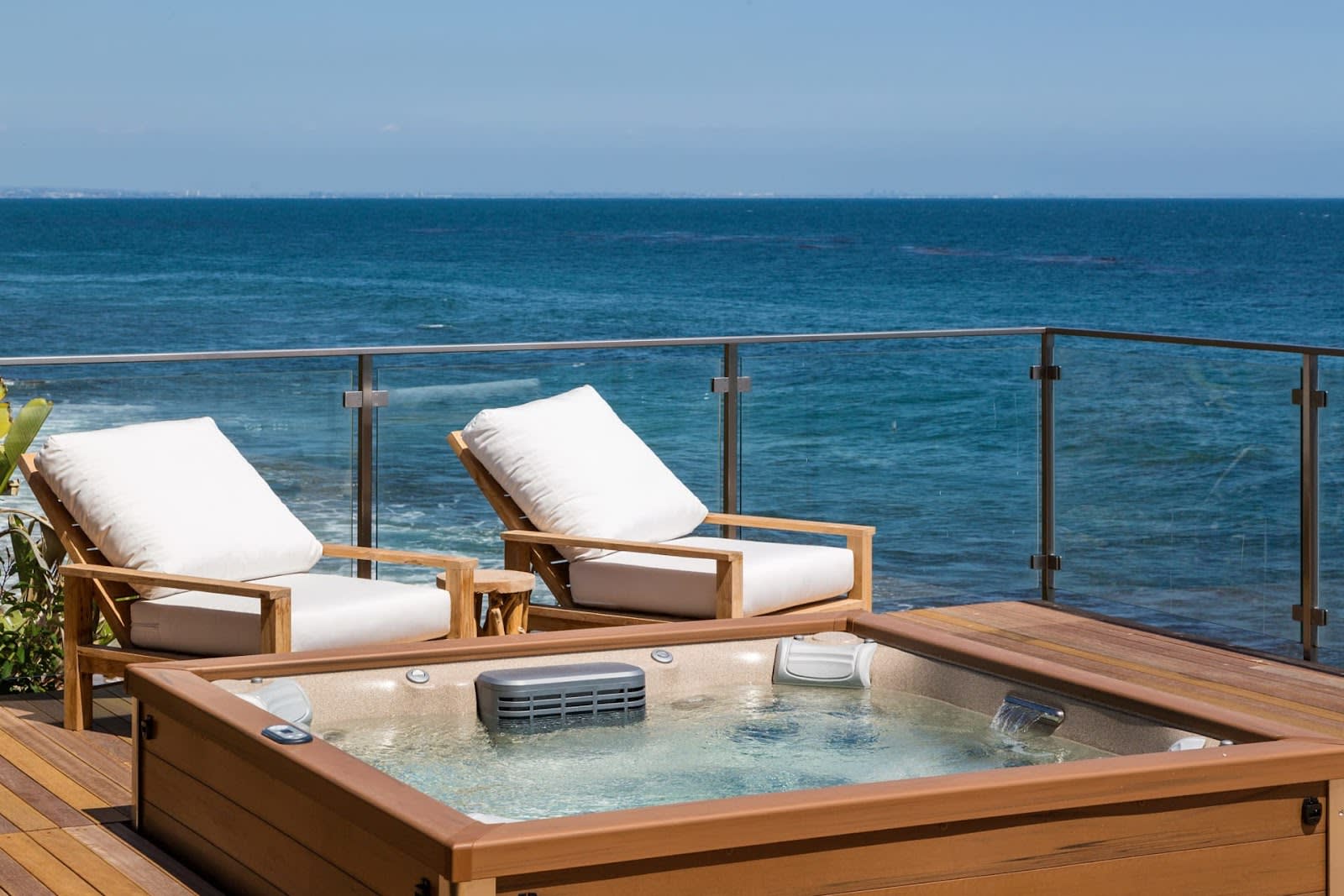 Design a luxury spa
A modern luxury home complete with a spa and a beachfront is a hot trend in Malibu homes. For inspiration, consider the Urban Spa House. This home sets the standard for a luxury environment to relax in a courtyard, enjoy direct access to the beach, and snooze on a quiet veranda.
Perhaps your Malibu home could embrace some of these spa-like features. If it's been a while since you looked at your home through the eyes of a spa-goer, take a walk around. Could your pool use an upgrade? Could your hot tub be enhanced? If you have not refreshed the look of your outside patio to create an opulent spa experience, now could be a perfect time.
In the last year, many people have been turning to a home spa for rejuvenation and relaxation. To create a resort-like feeling, consider upgrading the master suite with a soaking tub and top-of-the-line showers. This simple renovation can provide pleasure for future homeowners while boosting ROI.
Enhance your home office
As we've seen in the last year, working from home has become part of the new normal. Renovating a home office for maximum ease supports the hybrid work model that has become a standard policy for many professionals.
While you may have been managing from an impromptu setup, creating a home office with high-tech features is a smart idea for enhancing the value of your Malibu property. Some homeowners are converting garages and outbuildings into offices. As the new normal of work continues, take a look at ways to renovate your home office to be ready for action. You may want to install multiple workstations, improve ventilation, enhance video access, and improve the high-speed internet.
While many companies plan on offering options to return to an office, more professionals are enjoying all the perks of working from home.
If you're thinking of renovating your home, get in touch with Brian Merrick today and talk with an expert. A specialist in beach homes in Malibu, Brian can offer you expertise and strategic input.