Owning property in Malibu represents the high point for your real estate portfolio. More so if that property is steps away from one of Malibu's vaunted beaches and the bright blue waters of the Pacific.

Of course, regardless of how spectacular your Malibu real estate may be, there's always room for improvement. Whether it's a dated kitchen, drafty windows, a too-small outdoor space, or a lack of desirable amenities, upgrading your Malibu beachfront home can transform a great property into something spectacular.

But which upgrades pay off? Which improvements will enhance your home's style and liveability while returning a solid ROI?

The first step in determining which upgrades will carry the most impact is understanding your end game. Are you looking to sell and want improvements that increase value without breaking the bank? Or are your updates a long-term play to boost your property's rentability and its money-making prospects?

Maybe it's neither, and you want to improve your beachside home for your own pleasure and want to make a wise financial decision while doing so.


Know your goals
Before we jump directly into your seaside Malibu upgrades, it's essential to recognize that upgrading a beach property is a bit different than your typical suburban four-bedroom, four-bath ranch home.

Okay, it's a lot different. But to ensure you make the right upgrades with the biggest payoffs, laying out your goals for the home is vital to getting the most from your improvements.

For a Malibu beach property, however, a home's facade matters a lot less. What does matter is the access gate and privacy fence you can see from the street. Upgrade those, and you'll impress the buyer looking for both form and function.

Another consideration for your Malibu property is that your upgrades won't necessarily be used to impress a buyer but to maximize the income you receive from renters.

Even in light of changing rules and standards, short-term rentals in Malibu remain big business. And to attract highly lucrative, longer-term seasonal renters, your property should be at the top of the market in terms of amenities, function and comfort, and wow factor.

With that in mind, you can better tailor your improvements to impress the intended audience.

But regardless of your aim to improve your home's resale prospects or its ability to generate consistently high income, these four beachfront home upgrades will offer you the biggest ROI.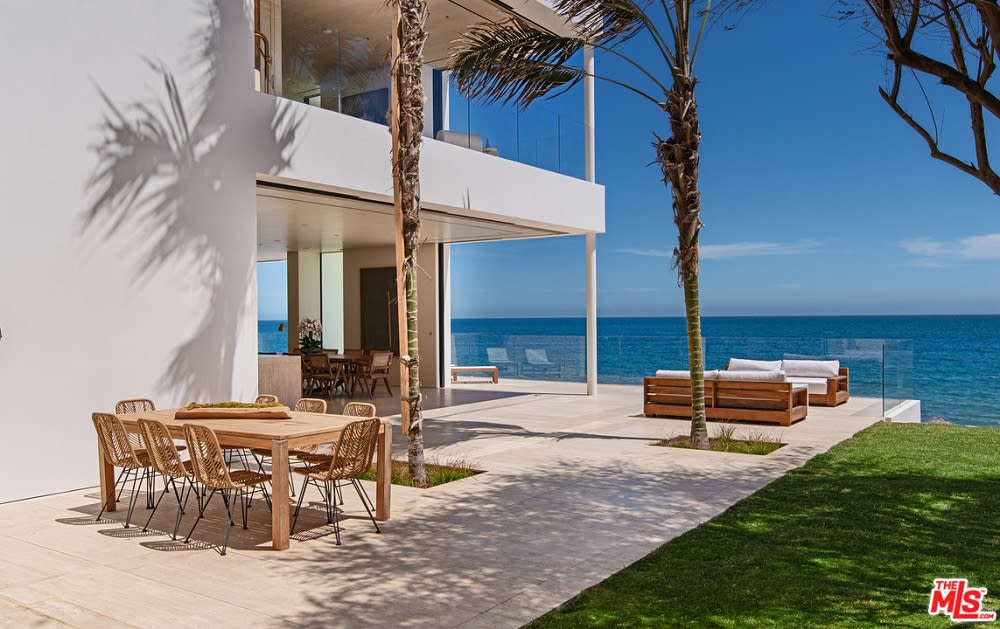 Improve your outdoor spaces
As we noted above, your Malibu home's front exterior is less of a concern than those for more traditional homes. Certainly, you want your curb appeal attractive, and there are minor improvements that make a huge impact (see number four below). Your primary focus, though, should be on your home's rear exterior.

After all, that's where you'll find the beach and ocean.

In Malibu, your home's decks, balconies, and patios are critical to its livability. Small outdoor spaces that only accommodate a few guests are less than ideal. Ensuring there is plenty of room to entertain is attractive to buyers and renters alike. An Ipe wood deck is an elegant way to expand your living space to the outdoors while increasing the feel of your square footage.

For income properties, space is critical, but adding a few extra amenities can boost your rental rates. Dedicated sitting or sunbathing areas and decks that easily transition between indoor-outdoor are preferable for vacationers to maximize the home's beachfront location.


Remodel the kitchen
When it comes to the kitchen, there's no need to segment between buyers or renters. A kitchen that is functional and fabulous carries universal appeal. In many Malibu homes, it serves as a central focal point on the main living and entertaining floor.

Even if your kitchen meets the functional requirement, an upgrade to fabulous never hurts.

A minor kitchen remodel gives you the most significant ROI in terms of resale value. Here, you'll replace cabinet fronts, but leave and repaint the boxes, upgrade your fixtures and hardware, update the floors and counters (including sink) and install new energy-efficient appliances. It all gets topped off with a fresh coat of paint.

If you're considering a major kitchen remodel, which involves total cabinet replacement, custom lighting, and installing an island or expanding an existing counter space, you can give your Malibu home an entirely new feel that will impress potential buyers.


Replace your home's windows
While most of the other upgrades on this list aim to attract a buyer or a renter, window replacement is a wise improvement no matter what your short or long-term plans are for the home.

In addition to providing your Malibu property with a fresh, updated appearance, new Energy Star-rated windows will significantly lower your energy costs. Beyond saving you money, they can tamp down noise pollution and filter out damaging UV rays.

But windows carry an even greater purpose in Malibu. First, new windows serve to enhance your beachfront property's views of the Pacific Ocean. Second, they let the outside in and do wonders to brighten up your space, creating a home that is far more welcoming.

Those latter points are critical for creating the wow factor that both short-term and seasonal renters love. It's even more effective if you incorporate windows that blur the line between indoor-outdoor living.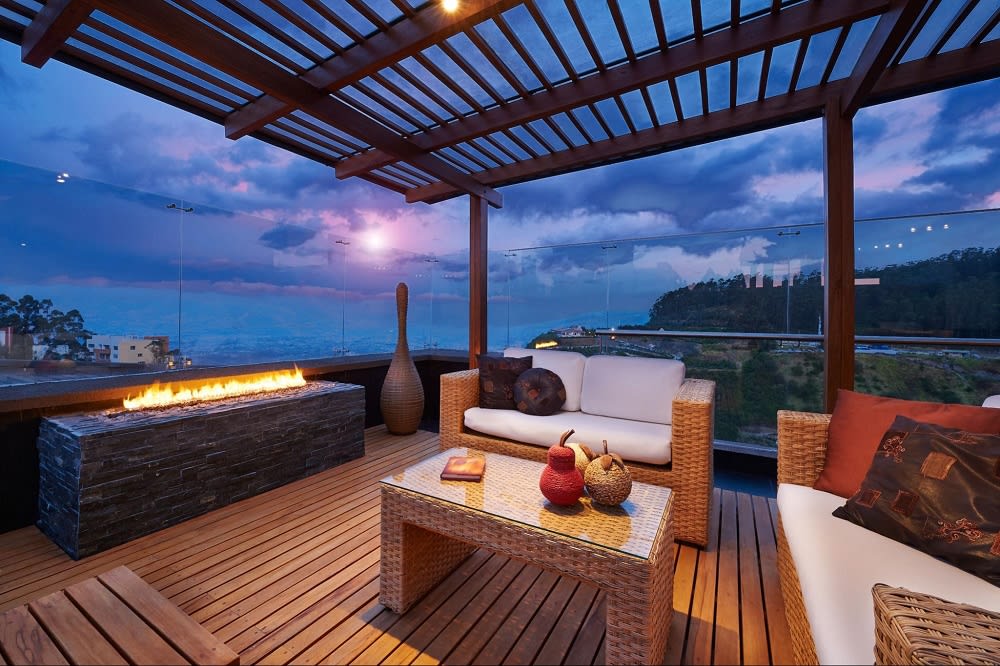 Minor, focused updates make a huge impact
Finally, when updating your beachfront property (or really, any property), going big isn't always the wisest choice for making the most significant impact.

In fact, there are several improvements, all under $10,000, that are either visually appealing or incredibly practical (or both) and will allow you to get the most from your home, whether you hold, sell or rent.

First, we noted earlier that a Malibu home's front exterior is less important than what goes on at the back of the house. While true, your home's curb appeal is not without merit.

For example, updating your garage doors — yes, your garage doors — can immediately boost the exterior appearance of your home and snag the attention of potential buyers, especially if the home's primary access is directly off Pacific Coast Hwy. Similarly, don't neglect your home's exterior privacy fencing and access gate. Your curb appeal establishes the home's initial impression on buyers and renters. Make it count.

If your primary goal is appealing to renters and not buyers, there are a few interior touches you can make to keep your home booked throughout the year.

Tops among these are ensuring your home's Wi-Fi is up to speed, literally. Although vacationers don't necessarily spend an excessive amount of time in their rental home, they do expect it to feature the comforts they've become accustomed to, and that includes a fast, interruption-free internet connection.

Renters also appreciate a rental home with a few luxe touches. Double ovens and a built-in coffee and espresso machine in the kitchen and large screen TVs in the main entertaining spaces often earn rave reviews from seasoned renters.

Lastly, for a genuinely resort feel, renters — and future homeowners — enjoy master ensuites they can lose themselves in. Consider updating a bathroom with a soaking tub, and high-end shower fixtures to wow potential future residents.
Ready to sell your current Malibu oceanfront home? In the market to buy your own beachfront Malibu condo? Contact Brian Merrick today, and let him be your guide to the best of Malibu luxury real estate.